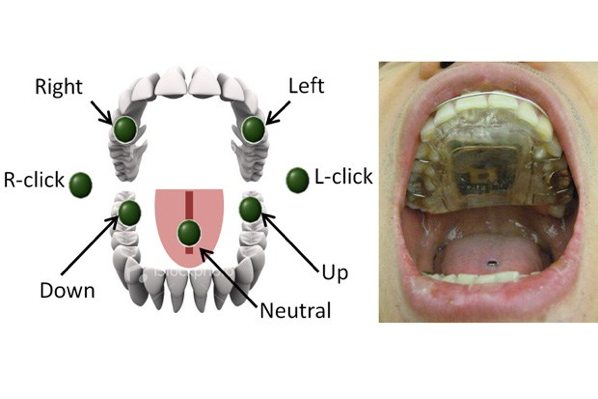 While scrolling along my Facebook stream I came across this photo. At first glance, I assumed it was the latest teen rage: Punk My Mouth. I almost skipped right along without giving it another thought.
Then I saw the headline, the words that stopped me.
Tongue Piercing Steers Wheelchair.
Whoa.
I clicked through and read about an amazing breakthrough for those who need it.
Next I went Googling. I wanted to know more. Why a tongue ring? Because
"the tongue doesn't tire easily and is usually not affected by a spinal cord injury because its connected to the brain through the cranial nerve.
"
The tongue doesn't easily tire.
Countless times in my life, my tongue has gotten me in trouble, made me a fool, embarrassed me and spewed venom. My tongue also spoke words of affirmation, made people laugh, calmed a crying baby and sometimes entertained even me.
To learn what scientists can now train and equip the tongue to achieve apart from words sheds a whole new light on this small flap in our bodies. May we guard our tongues well, for lots of reasons.